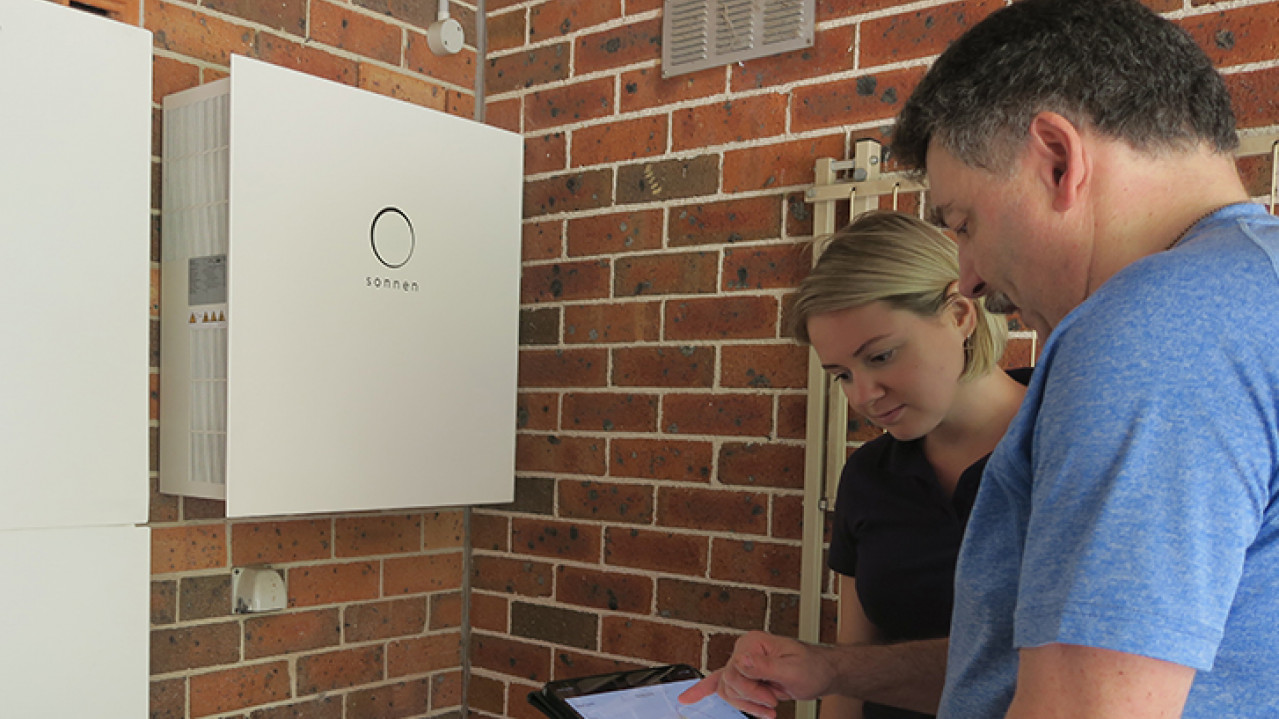 sonnen
The Rey Family, Blue Mountains, NSW
"Don't get excited about a discount you get from the electricity company. Next time the prices will go up the same amount that's been taken off your bill. It's a fool's paradise."
 "We weren't interested just in solar – we wanted to change electricity company."
Emanuel Rey from Blue Mountains, started his journey towards energy independence in October 2017. Tired of constant bill shocks with electricity prices rising exponentially from $600 to $1200 over each quarter, the inevitable question on Emanuel's mind was "what will be in the next bill?!"
"Don't get excited about a discount you get from the electricity company. Next time the prices will go up the same amount that's been taken off your bill. It's a fool's paradise."
In a matter of a few months Emanuel has gone through a complete transformation and switched from his traditional electricity company to solar panels (6.7kWp) plus a sonnenBatterie Eco (8.8kWh) and making the switch to sonnenFlat energy tariff.
 "We got in touch with Natural Solar and they helped us with an interest-free loan. This allowed us to get rooftop solar and a battery in one go and I already have saved money that I can re-use yearly to upgrade my system".
Emanuel and his wife live in a house with all the standard home appliances such as an electric stove, electric water heater, two large fridges and another small freezer which run constantly. On top of that, Emanuel runs his own piano repair business and more than 50% of his energy usage is drawn from his in-house workshop.
"I use iron drills and sometimes an air compressor, you can see the line of the consumption goes up like mad!"
Emanuel showed us his sonnenApp – he and his wife constantly monitor it. Having full visibility of their energy production, storage and consumption allows them to make smart choices on when to run their appliances in order to maximise their savings.
"The washing machine drains the battery very quickly, so we try to run it while the sun is up using the energy that comes directly from panels."
The decision to go for sonnenBatterie over other home energy storage systems was a result of Emanuel's thorough research.
"German technology has always been at the forefront and it's amazing how smart sonnenBatterie is".
Another important driver for Emanuel was the battery technology safety. The Rey family lives in a bushfire prone area of Blue Mountains and had their whole backyard destroyed in the 2013 fires.
"When I was doing my research, I saw the nail test with another brand's battery going up in flames. The sonnenBatterie is the safest battery out there."
Emanuel is able to secure power for his house and his business during the bushfire power outages.
"We have power points and lights running, I can listen to the news and recharge my phone. But most importantly I can continue doing my work and therefore protects my income stability".
Emanuel believes that by adopting the new technology he immediately added thousands of dollars value to his property and will save even more in the long run.
"What I also worked out is the value of the savings that I get with sonnen. Because you get a guarantee for 10 years and expect your battery to last for at least 20. The electricity price climbs up. So even if after 20 years I would need to replace a battery, I would be still ahead."