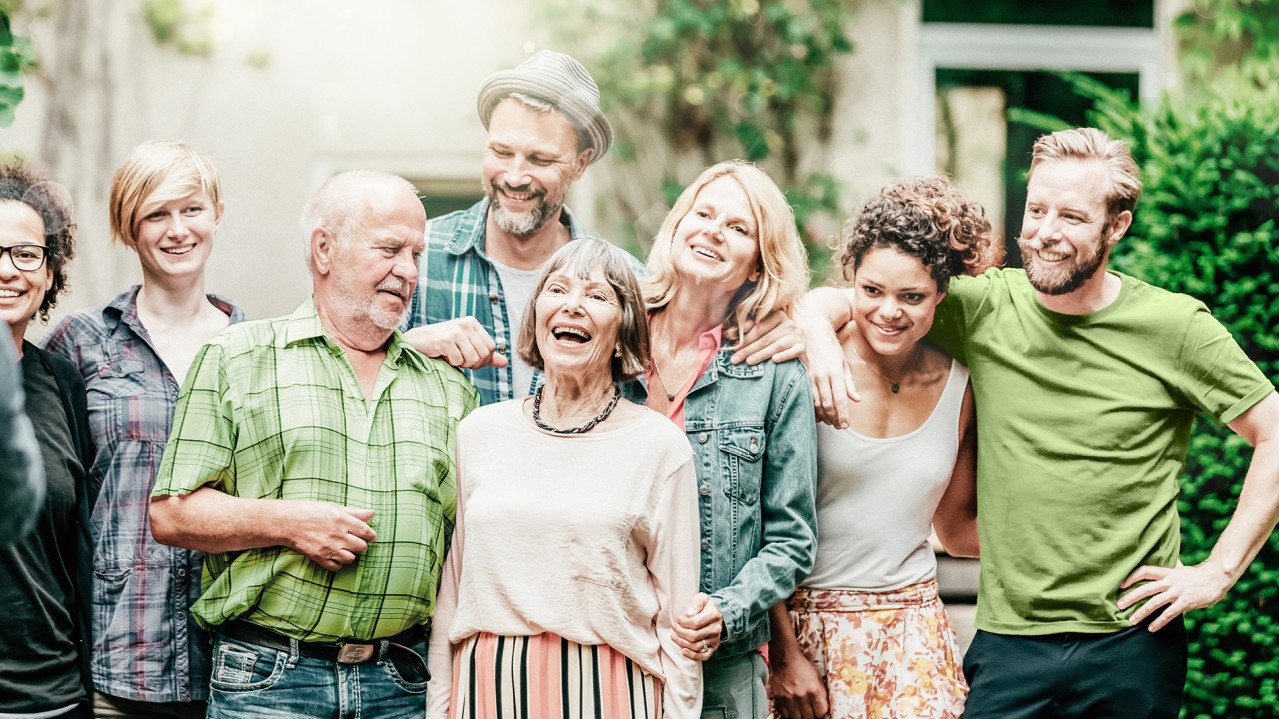 Blog | January 2021
Welcome to the new sonnenCommunity
Welcome to the new sonnenCommunity
What connects us? The sun. And one goal: clean and affordable energy for everyone.
Together, we are creating an energy future that is sustainable, networked, and affordable.
Every day, people all over the world choose a future with renewable energy. As part of the sonnenCommunity, these people are collaborating to create a new energy system – all the way from Greenland to New Zealand. There are already more than a quarter-million like-minded people who are doing their part for a healthier planet in their own homes and beyond. Together with sonnen, these people are the sonnenCommunity taking the energy revolution into their own hands, acting responsibly and respectfully in harmony with the environment.
Give and take is at the heart of a functioning community. And that's why all sonnen customers form the sonnenCommunity - whether they use a sonnenBatterie, sonnenFlat or sonnenConnect. Instead of purchasing their electricity from large power plants, they use the energy they themselves generate. With sonnen's innovative products, members can store electricity, use it intelligently, share it with each other and join forces to create a virtual power plant.
For the first time, people are at the heart of the energy system and are part of a community of like-minded people – the sonnenCommunity.
Together, we are the solution.
Every member of the sonnenCommunity strengthens the community while benefiting from it at the same time. It is clear to us that only together can we achieve the ultimate goal of clean and affordable energy for all. With an energy community that offers solutions – for individuals as well as for the whole world.
We want to be independent of the old system.
sonnenCommunity enables us to break new ground, make ourselves independent of conventional electricity suppliers and cover our energy needs through the community. Innovative products, technologies and services help us improve the efficient use of renewable energy.
We are actively revolutionising the energy world.
You cannot achieve anything on your own? Of course, you can! In the sonnenCommunity, every individual is important. Together, we can achieve more and actively promote the energy revolution. Finally, there is a way to use self-generated electricity for personal consumption and share it with other members. 
We give new incentives for clean energy.
sonnenCommunity members can also financially benefit from the new possibilities of a clean energy future. Whether low or no electricity costs or daily rewards from the virtual power plant: sonnenCommunity is constantly creating new opportunities that have never been seen before.
We are the sonnenCommunity.
It all started with the sonnenBatterie. Today, there is a wide range of smart technologies and innovative energy services that work seamlessly together in bringing people in the sonnenCommunity closer together and creating a new energy system. Whether sonnenBatterie, sonnenFlat or sonnenConnect are developing intelligent solutions that enable everyone to be a part of the sonnenCommunity and make our common vision a reality.
Join us on our sonnenCommunity ANZ Facebook group.
Hear from our local members that have gained their energy independence through sonnen.